Welcome, Stewartstown Families,
to
Stewartstown Community School

HOME OF THE BULLDOGS!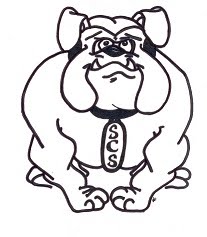 Here, our students and their well-being, success, and care are our top priority.

We strive to implement the SAU # 7 mission:

To prepare every SAU #7 student for success in whatever path they choose.


Welcome to Stewartstown Community School! I would like to introduce myself as the new principal of SCS. My name is Stephanie Humphrey and I am very excited about my new position. I have been working with the wonderful staff at SCS in preparation of the upcoming school year. Everyone has been welcoming and very helpful. I can't wait for school to start in August.

As the new year begins, some things may change and others will stay the same. The staff at Stewartstown is at the highest level of professionalism and always thinks of all students as theirs. The summer work that has been going on has been engaging and will provide the education that all of our students deserve.
One area that has not change is our training in Advanced Responsive Classroom practices, which works toward helping students create a positive and safe learning environment. (Learn more about Responsive Classroom at www.responsiveclassroom.org). We continue to implement our school-wide expectations, so students always know what is required from them. Our expectations are PAWS:

Practice respect

Accept responsibility

Work together

Safety first

IMPORTANT INFORMATION & EVENTS

There are so many exciting things happening at SCS! We would love for all of our students and families to be involved in as many events as possible. In an effort to keep you informed of upcoming events, please check the following for updates:

your student's backpack and/or agenda for fliers

Notices posted on the front door, lobby bulletin board, and around the school

a calendar of events in monthly newsletters

One-Call / Email
Facebook: Stewartstown Community School


For more information on the awesome learning that's taking place, be sure to check out our monthly newsletters! There is a link to access them on the bottom of this page, as well as in the menu bar on the left-hand side of this page.


Please feel free to contact me with any questions, concerns, or comments. We especially love to receive feedback regarding all of the positive and exciting moments your student is experiencing here at SCS.

Stewartstown, this is your community school! The doors are always open here, as we strive to reach out to families and help increase our students' learning opportunities. I strongly encourage you to take part and join in on the numerous thrilling events that will be taking place throughout the school year.

I look forward to working with you as we guide our brilliant students to success on whatever path they choose.
Respectfully,

Mrs. Stephanie Humphrey, M.ED

Principal

Stewartstown Community School