&
https://www.google.com/search?q=June&source=lnms&tbm=isch&sa=X&ved=0ahUKEwiO8qaIs-TaAhXip1kKHZ6_BGoQ_AUICigB&biw=1366&bih=637#imgrc=8dJeEsKA5S2JbM:
https://www.google.com/search?q=july&source=lnms&tbm=isch&sa=X&ved=0ahUKEwiD6LSq5eTaAhWGjVkKHRchC0UQ_AUICigB&biw=1366&bih=637#imgrc=ryZ_AvhsinWjPM:
According to the article "10 Fun Ways to Keep Your Child Learning This Summer", (which can be found on www.greatschools.org) students can lose a lot of skills previously learned when they are not used over a longer period of time.
          "Teachers spend an average of four to eight weeks every fall reviewing and reteaching material that students have forgotten during the long summer break. Many students lose the equivalent of one to two months of reading and math skills during the summer and do not score as well on standardized tests as students who continue to learn during the summer. The effect is cumulative: Each summer a student isn't learning adds up and can have a long-term impact on overall performance in school."
After making this statement, the article continues by listing different fun activities that can get students thinking while on vacation. A couple of the activities suggested are planning/growing a garden, photographing and journaling family adventures, making puppets and putting on puppet shows (for younger students), and building birdhouses out of recycled materials. It also gives examples of different books to check out and how to get older students practicing math skills (researching what it means to save and invest money). https://www.greatschools.org/gk/articles/summer-learning-activities-that-are-practically-free/
"Students' achievement scores declined over summer vacation by one month's worth of school-year learning."
https://www.brookings.edu/research/summer-learning-loss-what-is-it-and-what-can-we-do-about-it/
How can we help our students succeed when they return to school WITHOUT making them feel like they never left school in the first place?
During the last few weeks of school, it is easy to start daydreaming about summer vacation and planning out different activities for the family. Are you considering a trip to the beach? How about a camping trip for the weekend? While you are lost in thought, keep some of the following suggestions in mind on how to further enhance an already awesome part of the year! There are many activities that are both academic and FUN, which will help keep students' minds active and curious.
I am in no way promoting hours and hours of extra math, reading, and writing practice over the summer. Being realistic, students would not be up for that, especially when they could be outside riding bikes, playing sports, running around, and just being an adventurous kid. Rather, I am hoping to boost fun summer activities with just a splash of school-skill review. Not only will kids continue to have fun, but they can practice reading, writing, and math.
One cool idea would be to have students create a scrapbook of their summer. This would include technology (taking pictures), art (decorating and organizing the layout of the book), and writing (adding descriptions to pictures, a couple sentences about their day). Another fun activity would be to have kids creating fun summer snacks in the kitchen, which would include reading recipes and measurement (measuring cups, estimation, etc.). Need another fun way to get kids writing and reading? Have them be in charge of writing grocery lists before heading off to the store or scribing packing lists before heading off on a trip (day-trip or weekend-long adventure). Need more ideas?
Education World
This website gives many creative, educational activities for students to keep them thinking and learning throughout the summer.
-Create homemade bubble solution and bubble wands
-Create musical instruments out of recycled materials
-Make homemade ice cream
-Read stories together (it suggests reading from https://www.candlelightstories.com/)
-Research, catch and observe fireflies
-Make cartoon flip books
-Start your own rock collection
-Start a book club
http://www.educationworld.com/a_curr/profdev073.shtml
        I hope that everyone has a wonderful, relaxing summer. Fill it up with fun activities (short-term or long-term) that will be memorable for students. If you need more ideas, try going to www.google.com and typing in "fun summer activities for kids". I promise you will get more than enough for all ages! Regardless of how you decide to spend this summer break with your family, I hope it brings rest and recharged student batteries for the upcoming school year.
https://www.google.com/search?biw=1366&bih=637&tbm=isch&sa=1&ei=rs4CW8fMFIbezwLu2aGYDQ&q=summer+fun&oq=summer+fun&gs_l=img.3..0l10.125436.126631.0.126956.10.6.0.4.4.0.138.742.0j6.6.0....0...1c.1.64.img..0.10.864...0i67k1.0.n_yzbCnyZfg#imgrc=petkcf1TRMl5AM:
Little Eye's Are Watching
https://www.google.com/search?biw=1366&bih=637&tbm=isch&sa=1&ei=rNfVWtydB_GN5wL8_aX4Aw&q=children+copy+what+adults+do+&oq=children+copy+what+adults+do+&gs_l=psy-ab.3...71307.71307.0.72122.1.1.0.0.0.0.86.86.1.1.0....0...1c.1.64.psy-ab..0.0.0....0.t7csaQ4A79s#imgrc=6E5g0491OWg_gM:
The following excerpts and links are all centered on one topic: children look up to all the adults in their lives, often acting just like them. It could be their parents, grandparents, guardians, baby sitters, teachers, bus drivers, or famous people. Since children are masters at imitation, adults need to make sure they are showing them the characteristics, responsibilities, temperaments, and overall qualities that they wish for tiny humans to have. For this reason, I have compiled a few sources (articles, quotes, pictures, etc.) highlighting this idea. It is a great thing to keep in mind as we go about our daily lives. We need to try to be the best we can be, in order to help children be the best they can be!
In no way is this meant to offend anyone, make people feel bad, or make people feel like a negative role model. QUITE THE OPPOSITE! It is meant to be inspiring and positive. My goal is to point out how adult greatness is passed down to the little generations! When we are our best, the children can be their best (and we are all invested in the future of children, whether we are consciously thinking about it or not!)
Influence the life of a child
Author Unknown
"When you thought I wasn't looking...
I saw you hang my first painting on the refrigerator, and I immediately wanted to paint another one.
I saw you feed a stray cat, and I learned that it was good to be kind to animals.
I saw you make my favorite cake for me and I learned that little things can be the special things in life.
I saw you make a meal and take it to a friend who was sick, and I learned that we all have to help take care of each other.
I saw you give [up] your time and money to help people who had nothing and I learned that those who have something should give to those who don't.
I felt you kiss me good night and I felt loved and safe.
I saw you take care of our house and everyone in it and I learned we have to take care of what we are given.
I saw how you handled your responsibilities, even when you didn't feel good, and I learned that I would have to be responsible when I grow up.
I saw tears come from your eyes and I learned that sometimes things hurt, but its all right to cry.
I saw that you cared and I wanted to be everything I could be.
I watched you, and I learned most of life's lessons I need to know to be a good and productive person when I grow up.
I looked at you and wanted to say, 'Thanks for all the things I saw when you thought I wasn't looking.'"
-----
Each one of us - whether parent, grandparent or friend - can influence the life of a child... Be a GOOD influence.
http://www.inspire21.com/stories/familystories/lifeofachild
The excerpt from the following article explains how children copy everything that adults do, right down to the good, bad, unnecessary, required, smart, and not so smart. This is just another interesting perspective on this topic.
Kids Overimitate Adults, Regardless of Culture
By Gisela TelisMay. 7, 2010 , 4:23 PM
Whether they're preschoolers from Australian suburbs or Kalahari Bushmen, children copy adults to a fault, according to a new study. The findings suggest that overimitation—in which a child copies everything an adult does, even irrelevant or silly actions—is a universal human trait that may contribute to our complex culture.
Researchers already knew that overimitation was a human-specific quirk. In previous studies, dogs and chimps taught to open a box and retrieve a toy copied their teacher's toy-seeking behavior only when it proved efficient. When the instructing adult added irrelevant actions, such as brushing a feather along the edge of the box before opening it, the animal trainees skipped them, doing only what was necessary to get to the hidden toy. But human children copied every detail, even the pointless brush of the feather.
"Animals focus on getting the job done," explains Mark Nielsen, a psychologist at the University of Queensland in Brisbane, Australia. "Humans seem to almost forget about the outcome and copy everything we see." …
http://www.sciencemag.org/news/2010/05/kids-overimitate-adults-regardless-culture
What Your Child Learns By Imitating You
For a toddler, imitation marks a major milestone. Acting just like you is a giant step toward learning all about himself.
By Chana Stiefel from Parents Magazine
What Your Child Learns By Imitating You
With his curly brown hair and sunny smile, my son resembled his dad from the moment he was born. But it wasn't until Judah was 14 months old that I truly started to think I was seeing double. My husband, Larry, had just come in from a run and was stretching in our entryway. In a flash, Judah was by his side, copying his father's every move: touching his toes, stretching toward the ceiling, even pushing against the wall with his scrawny toddler arms. Larry and I cracked up, but our little boy took his workout seriously.
From that point, Judah became a master imitator. Whenever I talked on the phone, he'd converse beside me. When Larry, watching the Giants on TV, pumped his arm in the air to cheer a touchdown, Judah would mimic his football frenzy.
Sometimes we'd grab the camcorder to preserve Judah's charming parodies, but imitation for toddlers is much more than a show. By copying adults during this crucial year of growth, 1-year-olds learn a vast array of skills. "Imitation is vital to the development of abilities ranging from language to social skills," explains Lisa Nalven, M.D., a developmental and behavioral pediatrician at the Valley Center for Child Development, in Ridgewood, New Jersey.
Of course, not all children jump in and mimic their parents' every move. "Some children spend a lot of time observing and processing information before they attempt something," says Daniel B. Kessler, M.D., director of developmental and behavioral pediatrics at the Children's Health Center of St. Joseph's Hospital, in Phoenix. …
https://www.parents.com/toddlers-preschoolers/development/behavioral/what-your-child-learns-by-imitating-you/
https://www.google.com/search?biw=1366&bih=637&tbm=isch&sa=1&ei=YtjVWpKeEcOc5wLr54rYDw&q=kids+look+up+to+adults+&oq=kids+look+up+to+adults+&gs_l=psy-ab.3...7827.7827.0.8069.1.1.0.0.0.0.85.85.1.1.0....0...1c.1.64.psy-ab..0.0.0....0.nLRiWBYDVyw#imgrc=fVBuTj24oQWOoM:
The following excerpt is from the American Academy of Child & Adolescent Psychiatry website. It explains how children, young and old, choose adult role models (those who can be considered both positive and/or negative). It also leads into a few different discussion points on how to talk with children in identifying if these role models are positive and, if they are not, how to learn something from them.
Role Models and Children
No. 99; updated March 2017
A role model is a person who serves as an example by influencing others. For many children, the most important role models are their parents and caregivers. Children look up to a variety of role models to help shape how they behave in school, relationships, or when making difficult decisions. Children also look up to other relatives, teachers, coaches, and peers. Children may try to copy the behavior and appearance of celebrities, such as athletes and entertainers, and characters from books, TV, movies, or video games. Some parents may want to help their children choose positive role models. Here are some helpful suggestions for discussing role models with your child and for serving as a positive role model yourself:
Have your child identify what qualities he admires in his role model

Give examples of people in your community who you feel have positive qualities and are a good influence on others

Talk about people you look up to for guidance and inspiration
Negative role models, however, may also influence children. Sometimes widely admired public figures can make poor personal choices. Young children may assume that the behaviors of negative role models are typical, safe, and acceptable. Parents and caregivers can intervene by emphasizing that role models who embrace inappropriate behavior, violence, racism, sexism, and drug and alcohol abuse are not acceptable.
Some suggestions to help you talk to your child about role models who have made mistakes are:
Remind your child that all people have both good and bad qualities and that anyone can make a mistake. Explain that it is important to apologize and to learn from our mistakes

Ask your child what he thinks of the role model's behavior

Ask what he would have done differently in the situation

Give examples of more positive and healthy ways to handle the situation
If you have concerns that your child is being negatively influenced by his role model, work with your child to identify more appropriate role models.
Encourage your child to become involved in activities that reflect your values, such as religious programs, athletics, after school programs, clubs, or volunteering

Remind your child that he or she does not have to do everything that the role model does. Your child can copy what he or she likes but still be him or herself

Help your child identify more positive role models
Overall, I hope that these different resources were inspirational. If we all be the best we can be, we can help the children be the best they can be! It also does not matter the age of the child. Your influence is important to both children young and old. Again, this monthly update was in no way meant to be negative, but rather a positive and inspiring post for the overall goal of helping children succeed in the world. Now, move forward and spread your greatness!
April 22, 2018
"HOW WONDERFUL THAT NO ONE NEED WAIT A SINGLE MOMENT TO IMPROVE THE WORLD."  ANNE FRANK
https://nationaldaycalendar.com/national-volunteer-month-april/
Happy National Volunteer Month!
With warmer weather hot on our heels and students itching to get outside, why not incorporate some of that pent-up energy into volunteer work. Having children give back to a community, group, or even an individual can be a great way to instill strong characteristics into our youth. When people volunteer, they gain a greater sense compassion, tolerance, gratitude, and responsibility. According to www.parents.com, "volunteering as a family is an ideal activity". (https://www.parents.com/parenting/better-parenting/style/volunteer-with-your-kids/) While this is a great idea, how does somebody get started with volunteering?
There are different factors to consider before diving right in. Are you interesting in volunteering in the short-term or long-term? Do you wish to donate food to a food drive or are you more interested in picking up trash along the roads once a month? Volunteering takes many forms, it just depends on what you and your family feels comfortable doing and how much extra time you can give to benefiting others. Once you have thought about these factors, it is time to take action!
Short-Term and Long-Term Volunteer Work:
The following ideas can be found at https://lauragraceweldon.com/2013/06/27/40-ways-kids-can-volunteer-toddler-to-teen/
·        Surprise, Surprise: Have children color/decorate paper with bright-colored pictures. Once they are finished use this picture as a piece of wrapping paper. Inside, place a small gift (a piece of candy, a fake flower, or even a simple "thank you" note). Wrap it up and deliver it to a local service man or woman. These little gifts could also be used a friendly cashier at a store, a librarian, the garbage man, etc. Spreading kindness and being thoughtful is a great quality to develop in children of any age.
·        Visit the elderly at the local nursing home
·        Come up with a small skit, puppet show, or musical and present it at the local nursing home or daycare
·        Pick up trash along a road or in a neighbor's yard and recycle proper materials
·        Make dog and cat toys to donate to the local pet shelters
·        Clean-up, fix, and donate old toys and gadgets to those in need
·        Make goodies and deliver them to the local police and fire department
The following ideas can be found at http://www.pointsoflight.org/blog/2013/03/26/10-kid-friendly-volunteer-service-projects
·        Run a hot chocolate stand and donate the money raised to a local charity
The following ideas can be found at http://www.signupgenius.com/nonprofit/community-service-project-ideas.cfm
o   Help neighbors clean up their yards once snow has melted (sweep away excess sand, put away snow tools, etc.)
By talking with local businesses and getting an understanding of what your community needs, you or your family could become one step closer to volunteering. There are many ideas on the internet and projects that people need help with. Do not be afraid to talk with members of your community to find out how to get active. Let's spend this month being proactive, generous, and helpful! Not only will these acts help spread kindness, but it will also expose students to different experiences and situations. This, in turn, will help nurture children's curiosity, allow them to develop empathy and generosity, and exercise responsibility.
Good luck and have fun!
https://www.pinterest.com/pin/477522366712548988/
MARCH
Let's Spread Kindness!
For many, the month of March is long and uneventful. This part of the year can be very dull and boring for many students (and adults), especially with spring so close and the idea of warm sunny days on the horizon. In order to help pass this cold time, staying focused on a specific task and partaking in different activities can help keep the mind occupied and happy. In addition to these random acts of kindness, students will also be practicing the skills taught in school (reading, writing, math, problem solving, critical thinking, etc.). It's an all-around positive experience.
This month, why not spread kindness whenever possible. This can take many forms! Below, I listed different ways that you and your child could help spread kindness around our community. So let's get started. 
·

      

Create cards for local community members- (fire fighters, police, nurses, senior citizen residents of nursing home, local business owners) The picture to the left is patchwork cards made with scraps of paper.

https://www.pinterest.com/pin/438889926158807713/
·       Create cards/letters for military. http://www.operationwearehere.com/IdeasforSoldiersCardsLetters.html
·       Bake cookies or cupcakes for someone.
·       Pick up trash outside to make our community clean.
·       Give someone a compliment and a smile.
·       Hold doors open for people.
·       Shovel for a neighbor.
·       Read to younger kids, either in your family or at school.
·       Surprise a family member breakfast in bed.
·       Do a sibling's chores without being asked.
·       Write kind messages for your family and leave them around the house to be found.
·       Help a sibling with their math homework.
https://www.pinterest.com/pin/552183604294891054/
February
 "At SCS, EVERYBODY Fits In!"
            When students are confident with their ability and self-image, feel like they are accepted for who they are, and have a sense of belonging at school, a more positive school experience can result. When all of these factors are present, perhaps they would feel more inclined to participate during class or reach out to a friend who is in need of assistance. This positive mindset could also lead to students asking for help if they do not understand something and feeling accomplished when a pre-determined goal is achieved. But how do we help establish this confidence and sense of belonging at school?
After some research, I came across a blog written by Steven Schlozman, M.D. on The Clay Center for Young Healthy Minds website. Steven, "the associate director of The MGH Clay Center for Young Healthy Minds and a staff child and adolescent psychiatrist at Massachusetts General Hospital", makes many interesting claims revolving around this topic. He first starts off by explaining his own inability to fit in as a school-aged boy and how, after teacher intervention and parental support, he was lucky to find his best friend. "Teaching takes a village", Steven explains, because parents and teachers need to communicate social needs in order to help students find friends. He concluded his blog with a powerful realization:
For all children, fitting in is an extremely important developmental task. It is through our social interactions that we learn to process the subtleties of human connection. To that end, a child not fitting in is, by definition, a child in trouble…parents and teachers must take action. That's the key to breaking through the difficulties and misery of social isolation. That's the key to helping a child grow up. (https://www.mghclaycenter.org/parenting-concerns/grade-school/helping-kids-fit-in/)
After reading and rereading this blog, I believe in what Steven was trying to emphasize; for students to flourish socially, it takes support of many people. Parents should not be afraid to ask how their child is doing socially and teachers need to feel more comfortable talking about social concerns when they arise. We are all working together to help students fit in and succeed! (https://www.mghclaycenter.org/parenting-concerns/grade-school/helping-kids-fit-in/)
            In connection, there are other ways that adults can help students fit in. Talk to them. Find out what is going on and how they are doing at school. Below are some questions that could start this dialogue.
·             -"Who did you sit with at lunch today?"
·             -"Who did you play with at recess?"
·             -"What was the best part of your day" What was the worst part?"
These questions, and more, can be found at https://www.schoolfamily.com/school-family-articles/article/10842-get-kids-talking-about-school. Remember, these conversations do not have to be long.
As a teacher here at SCS, this is one area that the staff has been focusing a lot of attention. We hope to provide students with opportunities to problem solve, make mistakes, and learn in order to grow. We hope to recognize students for their efforts and determination, even if they have not yet shown mastery in on a skill. We hope to encourage everyone to try new things; what works for someone or what someone may like, others may find more difficult or unenjoyable. There is, however, always room for improvement. Below are a links for both parents and teachers on how to help all students fit in. Remember, when children have a sense of belonging, it sets the stage for academic achievement!
Teacher Resources:
·            - "4 Simple Strategies to Help A Shy Student"- http://www.teachhub.com/4-simple-strategies-help-shy-student
·             -"How to Make Your Students Feel Valued as Individuals:- https://theinspiredclassroom.com/2014/06/make-students-feel-valued-individuals/
·             -"Belonging at School Makes A Difference"- https://www.kidsmatter.edu.au/mental-health-matters/belonging-and-connectedness/belonging-school-makes-difference
·             -"Comforting Classroom"- http://teacher.scholastic.com/professional/classmgmt/comfortingclassroom_au.htm
Parent Resources:
·             -"Belonging at School Makes A Difference"- https://www.kidsmatter.edu.au/mental-health-matters/belonging-and-connectedness/belonging-school-makes-difference
·             -"Get Students Talking About School"- https://www.schoolfamily.com/school-family-articles/article/10842-get-kids-talking-about-school
·             -Empoweringparents.com- this website is full of articles on how to help your child when they feel like they don't fit it, how to help your child read social cues, and much more. Investigate and check it out!
January
https://www.google.com/search?q=winter+pictures&tbm=isch&source=iu&ictx=1&fir=3zf_sSQh2SbcgM%253A%252ClkswIYiVyq3lUM%252C_&usg=__KXSQGI3Ys-20u5C3SN2SmMajyFY%3D&sa=X&ved=0ahUKEwiK04LPt4fYAhVF2RoKHf7sDykQ9QEIMjAF#imgrc=cwh7qZJuqREy3M:
Helping with Vocabulary:
Helping your child develop a strong vocabulary is important. Not only will this skill help them strengthen their reading skills, but it will also improve their speaking and writing skills. The link below gives tips on how to enrich their vocabulary at home. Some of the ideas include sight word practice (displaying words on a wall in your home), going on a word hunt (either in their favorite book, at the grocery store, etc.), and flash card practice.
https://www.redapplereading.com/blog/2016/01/help-your-childs-developing-vocabulary/
Flocabulary is a great website that offers word lists to challenge your young learner. They are meant to enrich their already growing vocabulary. There are lists for grades K-8. These words could be displayed on a wall (written on flashcards) and/or they could become words that are incorporated into everyday dialogue.
https://www.flocabulary.com/wordlists/
Helping with Spelling:
There are many ways that children can practice their spelling words in order to become better spellers. One way is to spell them out using Play-Doh. Tracing the letters out on a foggy mirror, in a pile of shaving cream, or up in the air could be beneficial for some students. Practice spelling words by arranging food around (raisins, carrots, peanuts, etc.) could be a fun way to incorporate homework into snack time after school. Using colored markers, pencils, crayons, and finger paints would be a fun way to practice words and allow children to be creative.
Winter Fun:
Along with homework help, there are many opportunities for fun winter fun!!
The links below will discuss different indoor and outdoor activities to help spruce up the cold winter month of January. Some of the activities include cooking, scrapbooking, desiging wrapping paper, winter hikes, building life-sized board games, movie night, building snowmen and other critters, crafts, and exercises.
http://www.parents.com/fun/activities/outdoor/snow-activities-kids/
https://www.thespruce.com/winter-fun-for-kids-cabin-fever-3128958
https://www.thespruce.com/indoor-activities-for-kids-t2-3128950
December
https://www.google.com/search?q=december+pictures&tbm=isch&source=iu&pf=m&ictx=1&fir=a6UYnTmo4-2ofM%253A%252C__40VyXVtP5bgM%252C_&usg=__kKCpClE3GPFQ_nKCumjJpYUbdj4%3D&sa=X&ved=0ahUKEwi-rLbp1MDXAhUFOiYKHYVJCoIQ9QEIJzAA#imgdii=g1nhNCBeIoZhtM:&imgrc=a6UYnTmo4-2ofM:
Wow, December is fast upon us and 'tis the season for playing in the snow, drinking hot cocoa, and spending time with family and friends. It is very important that children get an opportunity to play outside during the winter months. The link below connects to a website that explains the benefits of playing outside during the winter (fresh air, sun exposure, killing germs, etc.), different exciting activities to do while outside (nature searches, tic-tac-toe, frozen bubbles, etc.), and how to stay warm by dressing appropriately.
https://www.fix.com/blog/keep-kids-playing-outdoors-in-winter/?utm_source=newsletter1&utm_medium=email&utm_campaign=dripb&utm_content=email24
In connection with all this fun, there are a lot of activities that can be done to help practice our math, reading, and writing skills. Below are a just a few winter-related ideas to help make your child fell more successful and to help them take charge of their learning.
·         This link will take you to a website that gives some different ideas of winter-themed books to share with your child. These are books that could either be read out loud to the children or books to help children practice their reading.
https://proudtobeprimary.com/childrens-books-for-winter/
·         This link will take you to a website full of math activities and challenges. Some are geared toward the upper grades (5-8) and some are more for younger grades (K-4). These can be done as a whole family! J Some examples include making snowman glyphs, winter data collection, winter coordinate graphing, and much more!
http://www.mathwire.com/seasonal/winter05.html
Along with increasing our brain power, this is also the time of year to explore other holidays and connecting traditions.
·         Christmas Around the World-see how other countries celebrate Christmas!
ayspot.com/christmas/worldxmas/wales.htm
·         Traditions Around the World
https://www.huffingtonpost.com/2013/12/24/world-christmas-tradition_n_4479333.html
·         Hanukkah-What is it? How is it celebrated? What are the connecting traditions?
http://www.sheknows.com/parenting/articles/806884/hanukkah-facts-for-children
·         Kwanza- What is it? How is it celebrated? What are the connecting traditions?
http://holidays.mrdonn.org/kwanzaa.html
·         Multicultural Winter Holidays- What are some other holidays? How and why are they celebrated? What traditions are connected with these holidays?
https://www.mnn.com/family/family-activities/blogs/multicultural-winter-holiday-celebrations
Picture from: https://www.google.com/search?tbm=isch&sa=1&ei=rz4MWrTMNInXmwGwwpuABQ&q=winter+holiday+around+the+world&oq=winter+holiday+around+the+world&gs_l=psy-ab.3..0i30k1j0i8i30k1.24142.29107.0.29223.33.30.1.0.0.0.231.3625.7j21j1.29.0....0...1.1.64.psy-ab..3.30.3633...0j0i67k1.0.OzAl_gUASEs#imgrc=Ug3L2AmH_EZtFM:
November
Fall time, especially November, is a great time of year to incorporate crafts with learning/practicing math, reading, and writing at home. Anything from cooking (which helps practice both math and reading) to thank-you cards (which helps practice reading and writing) can be a beneficial and fun activity/craft to explore. Listed below are some ideas that could be fun for you and your family. J

Math, Cooking, and Following a Recipe: 
You can incorporate letter practice (for younger students), reading the recipe (for older students), and cooking (to practice math/measurement for all students).
https://www.pinterest.com/pin/83879611789744875/
Reading and Writing:
This could help younger students with letter/sound correspondence and recognition. This could also help older students practice critical thinking and writing skills. https://www.pinterest.com/pin/AZmyFWZGEHOaxm4GhXq6R5Hy1WjPam6mpym5Wg7WFaOWGAFP4M-DGjc/
This craft could be a great center piece on a table for Thanksgiving dinner. It would allow students to be creative, think of things that are important to them, and give them a chance to practice their writing. If everyone in the house made one, it would also give students an opportunity to read what other family members are thankful for.
https://www.pinterest.com/pin/AeXY0RFpYGgLHUQ6ZGTh8Gq45oAsLHhE5_-qppPtNp8U4g2xWHDrOcU/
YouTube can be a great resource for reading books you may night have access to otherwise. Below is a link to a handful of November-themed books for kids. On the video, it has a person reading the story and allows the children to see the words and follow along. Another way students can practice reading would be to pause the video on each page, allow the child to read the page, clicking play again once the page has been read. Not only does the child get to read, but then they can hear someone else read it too!
This link brings you to a playlist of the following stories:
"Fall Harvests Bring in Food", "There Was an Old Lady Who Swallowed a Pie", "Give Thanks for Each Day", "Thank You,  Thanksgiving", "Thanksgiving for Emily Ann", and "Five Silly Turkeys".
https://www.youtube.com/watch?v=L30PBMmr8Og&list=PLCtFtoq336h6QNYNm1owAhGmrpuTeva1C
October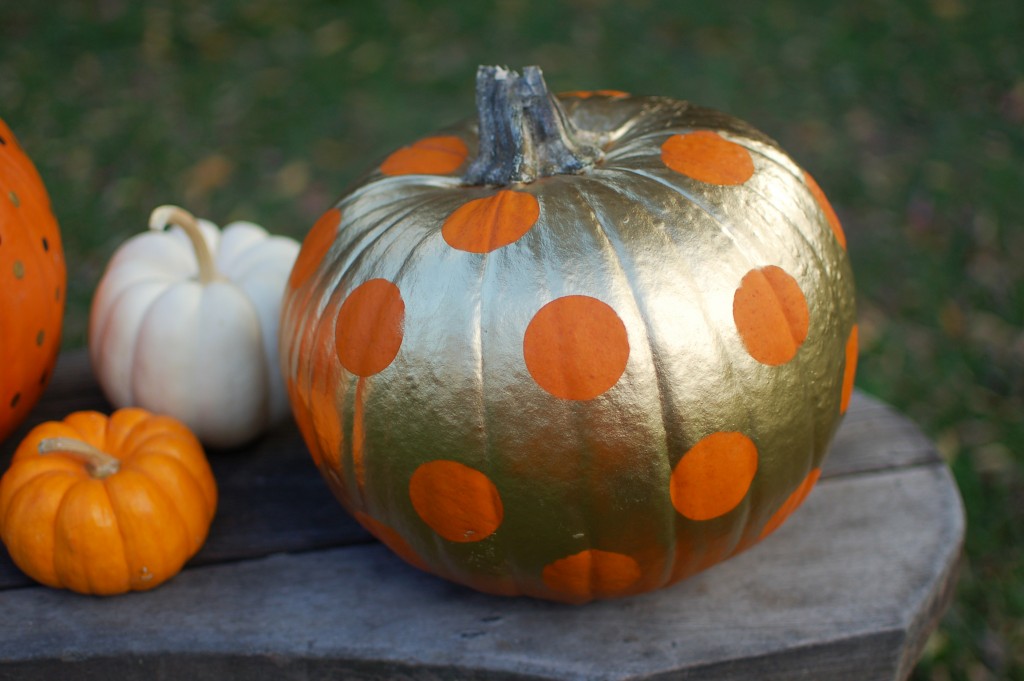 https://www.google.com/search?q=pumpkin+with+dots&source=lnms&tbm=isch&sa=X&ved=0ahUKEwjr8-_2u6LWAhXnz1QKHddyCCsQ_AUICigB&biw=1366&bih=638#imgrc=1G5macWNE2dl7M:
In case you missed my handout at Open House, I'll attach it to the bottom of my page! Definitely check out the helpful homework hints. These are just a few ideas to help your child feel more successful.
There a lot of different activities that you can do at home to help your child/children strengthen their math, reading, and writing skills. Down below, I listed several activities that can be found on the pbs.org website that could be a fun addition to your daily routines.
"Scrubbing Bubbles" This activity gives children the opportunity to read common house-hold item labels. It also gives them exposure to larger vocabulary words and a chance to learn what they mean.
http://www.pbs.org/parents/education/reading-language/reading-activities/reading-activities-at-home/
As an extension of this activity, you could read other labels around the house during every-day chores. (While doing laundry, read the soap and dryer sheet containers. While preparing dinner, read the food boxes and cans.) The possibilities are endless!
"Family Recipe." Using paper and crayons, this activity gives children the opportunity to draw a recipe card for a common meal (a peanut butter and jelly sandwich for example). Not only can they practice writing, but they are also learning what description is and how to use it. This also provides students with an opportunity to practice placing events in sequential order.
http://www.pbs.org/parents/education/reading-language/reading-activities/reading-activities-at-mealtime/
For older students, they could be responsible for writing the whole step out in a complete sentence. Make sure to check for capitalization and punctuation at the end of each sentence. For even older students, have them use a thesaurus in order to enhance their vocabulary. (For example, instead of writing "Next, spread the peanut butter on one piece of bread", they could say "Next, coat" or "smear one piece of bread with peanut butter".)
The link down below is for more ways to incorporate reading into your time at home. There are activities for reading while watching TV, riding in the car, grocery shopping, and more!
http://www.pbs.org/parents/education/reading-language/reading-activities/
Like reading and writing, math can also be incorporated into daily activities, chores, and outings. The link below is for a game called "Grocery Store BINGO".
http://www.pbs.org/parents/education/math/activities/first-second-grade/grocery-store-bingo/
To help build/enhance estimation, measuring, and graphing skills, "Pumpkin Math" a great fall activity. It can be simplified for the younger students and bumped up for the older students. For example, where a younger student may explain/predict things out loud, an older student might practice writing down explanations and predictions.
http://www.pbs.org/parents/education/math/activities/first-second-grade/pumpkin-math/
To accompany all of these activity links, I also included three additional links full of helpful tips for creating enthusiasm and a feeling of success with regards to math, reading, and writing. Any type of extra exposure and practice that students receive at home will benefit them and help strengthen these areas. The stronger students are in these areas, the more successful they will feel!
I hope you find these links useful and I hope some of these activities can become a fun part of your day with your child/children. J
http://www.pbs.org/parents/education/reading-language/reading-tips/
http://www.pbs.org/parents/education/math/math-tips-for-parents/
http://www.pbs.org/parents/education/reading-language/creative-writing/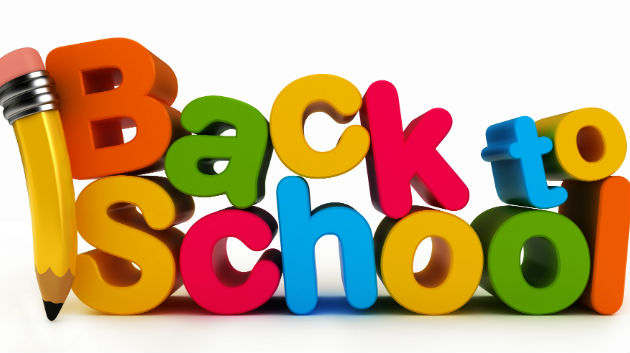 https://www.google.com/search?q=Welcome+back+to+school&source=lnms&tbm=isch&sa=X&ved=0ahUKEwj61u277v7VAhUEySYKHZVaDwIQ_AUICigB&biw=1366&bih=638#imgrc=vACwn5LyJk25IM:
Welcome back everybody! This year is going to be full of challenges, changes, and excitement. It can be tough getting back into the swing of things at the start of a new school year. Similarly, students might find it difficult to adjust to new schedules, may be nervous about connecting with old friends, and could be anxious about meeting new people.
The PBS kids website gives a lot of great tips for getting your child/children ready for the school year! The links below will direct you to the following articles:
"Back to School: Transitioning Your Family From Summer to School"
, "Back-to-School Tips for Parents", and "How to Beat the Back-to-School Blues". These are just a few of the articles that the website offers in an attempt to make parents and students excited for the beginning of a new school year.
http://www.pbs.org/parents/education/going-to-school/back-to-school/transition/
http://www.pbs.org/parents/education/going-to-school/back-to-school/back-to-school-tips-for-parents/
http://www.pbs.org/parents/education/going-to-school/back-to-school/back-to-school-blues/
Establishing a homework routine at home can help students feel successful and relieve unwanted stress! The link down below is for an article titled "Two Ws and an H: Establishing a Homework Routine". This can be a helpful resource for establishing those routines during the first few weeks of school.
https://www.additudemag.com/homework-routines/
I hope everyone has a great first few weeks of school and I hope that these resources are useful. I look forward to meeting with new students, reconnecting with returning students, and reaching out to parents as the school year gets underway!